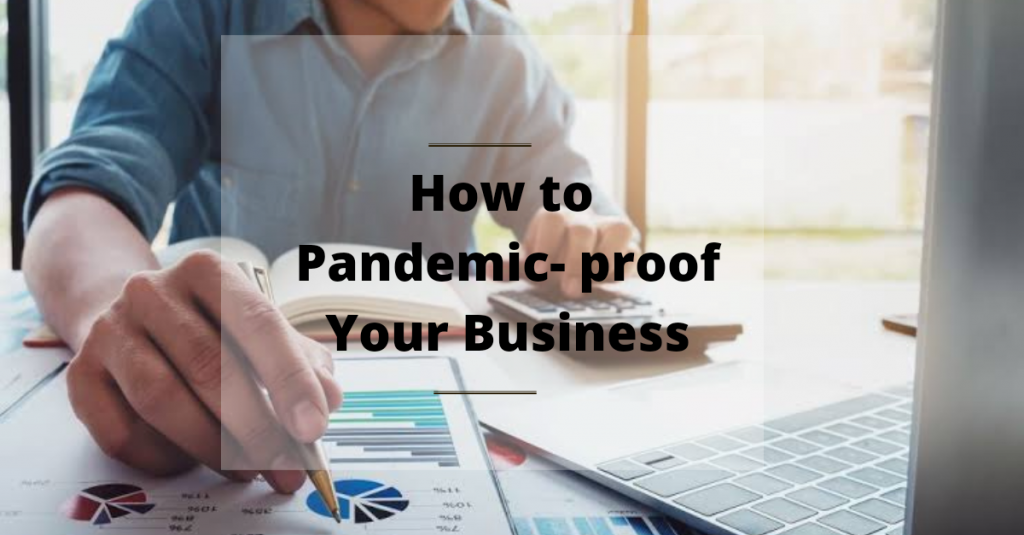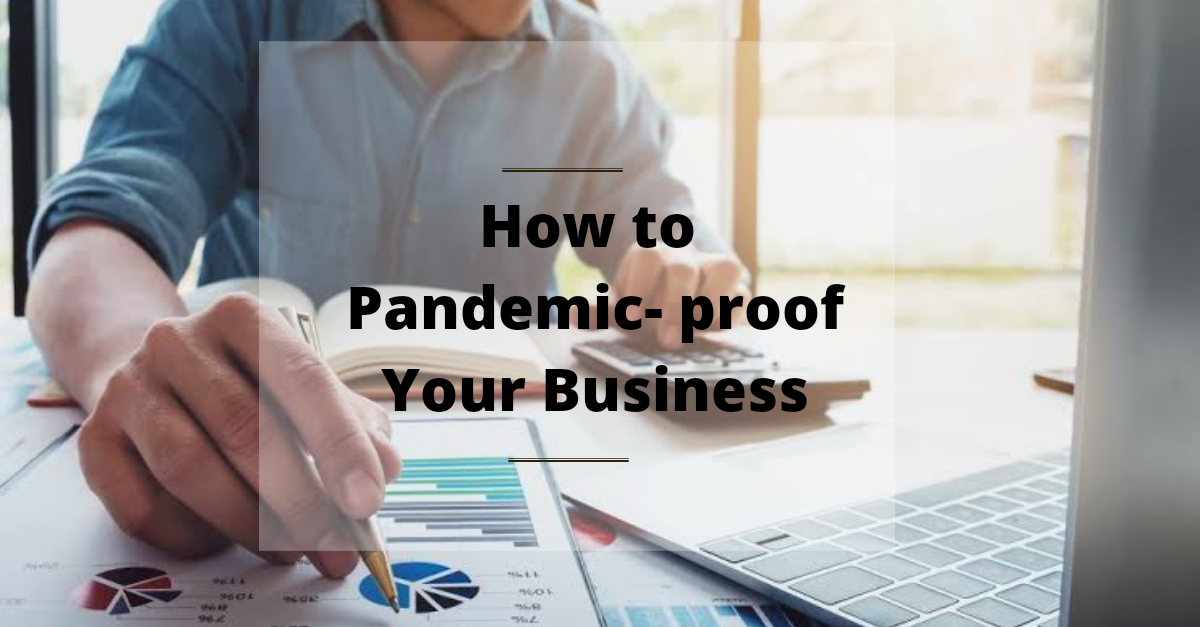 In the ever-changing business landscape, there is now one more arrow that we need to add to our entrepreneurial quiver: how to make our business pandemic-proof. As the Covid-19 (AKA Coronavirus) outbreak of 2020 has made glaringly apparent, it's hard to run a retail location, service business or any type of business, really, when people are sheltering at home indefinitely. Here are several initiatives that can be creatively adapted to any business to generate revenue during the next great unknown pandemic.

Create An Online Course
Regardless of your industry, your knowledge can be monetized. Whether that is teaching someone your craft, your trade secrets, or how to start a similar business, there is an opportunity to create a recurring monthly revenue stream, and there are several platforms upon which to do this. A "Marketplace" like Udemy is free, drives all the traffic, and gives you a percentage of the sales, while DIY platform Teachable charges a monthly SaaS fee and requires you to do all the marketing, but gives you nearly all of the income. Recommendation: Get started on a Marketplace, build your list, and then graduate to a DIY platform when it makes sense.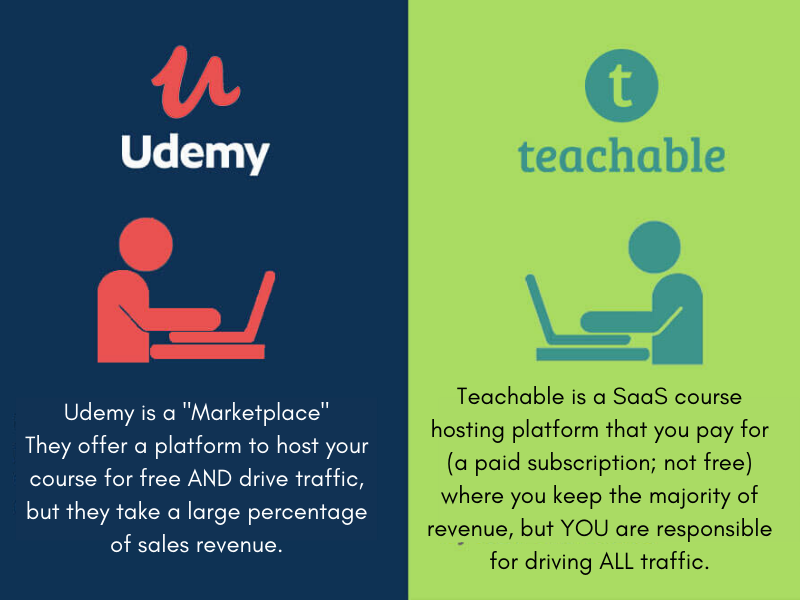 Create an E-commerce Store
Whether you are a restaurant or retail location, you can have an online store that delivers revenue while you sleep. Sell recipes, cook-at-home food kits, books, and even other related products that you DON'T create yourself. Fulfillment companies can house and ship all of your products, thus removing yet another variable. Leveraging your Brand, pre-pandemic foot traffic (via email list), and publicity allows you to long-tail monetize that Brand equity outside of your physical location. Of course, you are already building your email list, aren't you? If not, start TODAY.
Sell Your Model
Amazon is the most successful company in doing this. They originally started as a books-only online eCommerce store. Building their massive empire required assembling a complex data management system for logistics, inventory, etc. Amazon realized the value in this and created Amazon Web Services (AWS), which offers cloud technical services for building your app, running your website, and much, much more complexity than I'll cover here via 212 services as of mid-2020 (just know that Microsoft and Google now consider AWS a major competitor). Any business can sell their "Blueprint" on how to run and operate their business. A one-off sale is great, but let's talk about Subscriptions.

Offer a Subscription
The business world has realized the value of subscriptions – they generate continuous, predictable, and steady revenue. Software, once a "one-time" purchase, is now a "Subscription as a Service" (SaaS) model, where you pay much less on a monthly basis, but generally more in total over time, and get access to the latest upgrades and features. The list of subscription services we use every day goes on and on, Netflix, Spotify, Amazon Prime, Microsoft Office, GSuite, etc. For example, I use SaaS DropBox to automatically backup all of my files & photos to the cloud, which also insulates me from pandemic-like catastrophes of hard drive crashes and lost or stolen laptops; with just a few clicks I have renewed access to all of my files via a web interface or synced to my new device, making my business immune to data snafus. Restaurants can offer a cook-at-home "Chef's Exclusive" recipe or pre-cooked "Meal of the Month." Salons could offer a "Coloring Touch-up" subscription. The possibilities are endless, and could take on many forms, like insurance, which we'll talk about next…
Service & Insurance Contracts
You can now buy insurance for your pizza delivery (Domino's Carryout Insurance) for pennies on the dollar to ensure you get what you want, when you want it, and hedge against your fear of delivery force majeures. Service companies, such as plumbers can offer "Service Plans" with certain deductibles, exclusions, or small print to protect against catastrophic claims. The value to consumers knowing that their AC or Heater repair will be prioritized and covered throughout the year for just a few dollars per month would be a hard thing to give up during lean times knowing their comfort was at risk during increasingly warm summers or cold winters (States may have varying laws, so do your research first).
Share Your Célèbre
Your business, and most likely YOU, have raving fans. They may be willing to pay to be in your inner circle, learn from you, or even just to hang out with you online. Services like Cameo allow you to pay celebrities to create a personalized video for you (think the "Soup Nazi" chef from Seinfeld saying "No Soup for YOU, Karen" in a video for your friend's birthday). While services like Patreon, allow just about anyone to create a subscription for fans. You might have something people are willing to pay for, and not even know it.
Mentoring & Coaching
Unlike the aforementioned, becoming successful, when done right, translates into more than just admiration – people don't just want to meet you, they want to learn from you. The online funnel for information businesses usually escalates as such: Content -> Webinar -> Coaching program. Top online coaching programs can cost upwards of $4,000 per person, and deliver millions of dollars per year – Tony Robbins earns $9MM per year from his coaching events (as of 2020), and now holds them online. Additionally, online events can exist in perpetuity and once a "LIVE" webinar is recorded, it can be replayed over and over again (AKA "Greenfield"), earning revenue each time while you sleep. Some people will use this greenfield approach in parallel with a live Chat to answer questions and give user's that real-time feel. The most eye-pleasing platforms, IMHO, include WebinarJam for "LIVE" Webinars, and EverWebinar for automated "Greenfield" (recorded replay) Webinars.
To conclude, the connected world is a different place after Covid-19 "Coronavirus." Businesses and owners must adapt to this new reality. While the next pandemic may be another 100 years away, no one truly knows when it will occur or to what extent, but it's a question of when, not if. The best way to mitigate risk and insulate yourself and your business (AKA "Pandemic-Proof") your business is to create multiple streams of revenue based upon the following three principles:
* Make it Location & Individual agnostic
* Make it Recurring
* Make it Affordable
Using one or all of the aforementioned 7 tactics in your recurring revenue strategy mix will maximize the odds of pandemic-proofing your business, and your business surviving this and the next pandemic. And if you need help, we're here for you.
About Deltagency
Deltagency helps businesses grow
. If you are looking to
start
,
grow
, or
pandemic-proof
your business Deltagenc
y
can help – We've delivered data-driven results for just about every type of business, including: Brands, B2B, B2C, Startups, Solo-preneurs, E-commerce, Non-profit, SaaS, Blogs, & more. 
* Disclaimer: We only use links in articles for services that we use, would consider using, or that lead their industry. Some of those links are affiliate links, where we may receive compensation when users click through and sign-up. All services we recommend are done on a merit basis and are not biased toward remuneration.